The MU Life Science Business Incubator at Monsanto Place is a remarkable facility that we manage and operate in collaboration with the University Of Missouri. The facility is a total of 33,000 square feet of conference room space, private offices, wet lab facilities, shared lab facilities, and open office environments used for facilitating start up companies.
Currently the total space is utilized by 19 companies that you can learn more about on our client pages. Funded by various local organizations and local benefactors, the building was built in 2009 to provide a resource for the entrepreneurial community of Columbia and provide access to wet lab facilities, biomedical research facilities, and engineering suites for startup companies.
Missouri Innovation Center provides building support services, evaluates businesses that are interested in residing at the location, and helps set the future plans for use of the space. The building is located on the University of Missouri campus and is available to faculty, staff, and students as an outlet for research, internship opportunities, and full time job opportunities with the growing companies we work with upon graduation.
---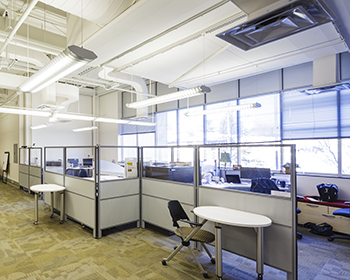 ---
The Incubator is unique in comparison to similar programs around the country in that the Incubator functions as a department of the university, giving our residents access to the following assets provided by the University of Missouri:
Medicine (and associated comprehensive hospital and clinics)
Veterinary Medicine (animal models for human disease; veterinary therapeutics)
Agriculture, Food and Natural Resources (a world leader in plant biotechnology and bioenergy)
Bond Life Sciences Center (integrated biomedical, agriculture and bioenergy programs)
Engineering (strengths such as nanotechnology and biological engineering)
Arts and Science (innovations in physics and chemistry)
Business (resources in entrepreneurship and MBA intern availability)
Law (all things legal for the emerging entrepreneur)
Journalism (advertising and communication, modern media)
Nursing (innovating solutions for better patient care)
The Dalton Center for Cardiovascular Research (in depth expertise in microcirculation and other fields)
MU Research Reactor (largest university reactor in the US and a major source for biomedical isotopes)
---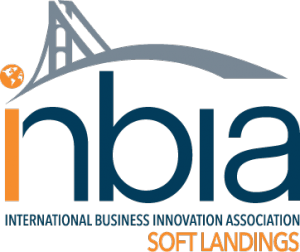 The Life Science Business Incubator is a current member of the NBIA Soft Landings International Incubator program, and is recognized for being especially capable of facilitating a variety of startup companies with valuable resources that are rarely as accessible.  Through its Soft Landings program, NBIA recognizes business incubation programs that are especially capable of helping non domestic companies enter the incubator's domestic market.
---
---